Welcome to MYTHOS
The ancient Greeks recognized two unique ways of thinking, speaking, and acquiring knowledge. The first was through the means of pragmatics and reason, which they called logos. This was an effective means of transferring information for functioning in the world, organizing as societies, and planning ahead for survival. However, this mode of communication lacked the means to convey meaning, emotion, and passion. For this, they turned to another form they called mythos. This form of communication lived in stories, poetry, and art. It was how the Greeks shared the heart of the matter and passed along the same spirit from one generation to another.
In time mythos lost its credibility. We came to trust only that which we could touch and see, research and prove. With the loss of mythos came the loss of our ability share deeply, profoundly, and wonderfully, and instead only speak in arguments, proofs, and data. However, we've recently come to rediscover the power and necessity of this wonder-driven, relational, meaning-filled communication in the West and we're beginning to see the fruit of it. There are still many platforms designed for communicators to share through facts and figures, but not myths and wonder. We need more stages that make room for this lost art.
Thus, Mythos.
Speakers
Jon Dengler
Jon is the CEO of WellBuilt Bikes - a non-profit bike shop that converts the sale and repair of refurbished bikes into a community service based earn-a-bike program for those who need reliable transportation around the city. Jon is also the executive Director of The Well Incorporated, a Red Bull Amaphiko Social Entrepreneurship fellow, and was recently listed in Real-Leaders' 2018 100 visionary leaders
Brianna Wilkerson
While at the University of Tampa, Brianna was a member of the Underground, and student leader and volunteer staff with InterVarsity Christian Fellowship, and in 2013, moved back to the Cayman Islands with her husband to plant the student movement there. Her passion to care for women and Caymanians has led to her starting her own health and wellness business for women, and to serving with the Young Caymanian Leaders Foundation to identify, honor and empower young Caymanians. She has returned to Tampa, Florida with her husband Tomy, and now is the new Managing Director of the Underground Network.
Tommy Kyllonen
Tommy became the lead pastor at Crossover after he and his wife developed a first-of-its-kind Hip-Hop Styled Youth Ministry which grew to become Crossover's vision. Tommy graduated from Southeastern University with a BA in pastoral studies, a concentration in youth ministry, and completed a master's level Church Leadership Cohort.
Melyssa Cordero
Proud Boricua living in Tampa with her husband, 4 kids, and 1 dog - Melyssa is the director of minority leadership development with the Underground network & is passionate about racial justice and advocating for the voices of people of Color to be elevated & honored. You can find her occasionally leading worship, enjoying good food with friends & bingeing on Netflix.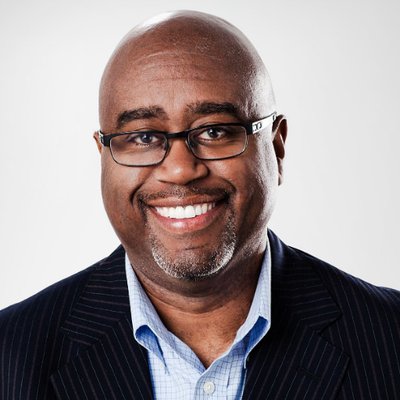 Darryl Williamson
Darryl Williamson is the lead pastor of Living Faith Bible Fellowship in Tampa, Florida, a Council member of The Gospel Coalition, and is currently working on his MDiv at Reformed Theological Seminary in Orlando, Florida.

"My first passion is to see believers grow in their knowledge of and commitment to the Lord. Nothing excites me more than seeing Christians become sacrificially committed to the gospel of Jesus Christ."
VENUE
Our theater is located inside the mall, on the second floor, connected to the food court. The closest parking option would be found on the second floor of the garage, in front of the Studio Movie Grill.
Schedule
Topic: Tangible Justice
7:30
Talk 2
Brianna Wilkerson
7:45
Talk 3
Tommy Kyllonen
8:15
Talk 4
Melyssa Cordero
8:30
Talk 5
Darryl Williamson
JOIN US!
Our speakers have been preparing and finely tuning their presentations to share as much of their thoughts and ideas as efficiently and effectively as possible. Sharing growing ideas and newborn understanding comes with no small amount of risk and vulnerability. For our community, each of these speaker's time, efforts, thoughts, and words are highly valuable, so as a way to show that new ideas and experiences are valued, 100% of your ticket cost will go toward thanking them. A ticket to Mythos cost only $10.00, equating to you gifting $2 to each speaker you hear from.